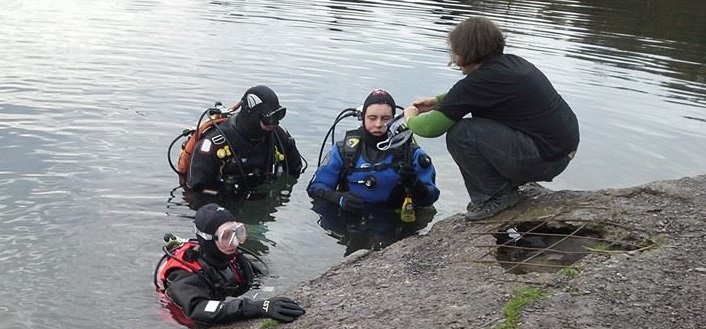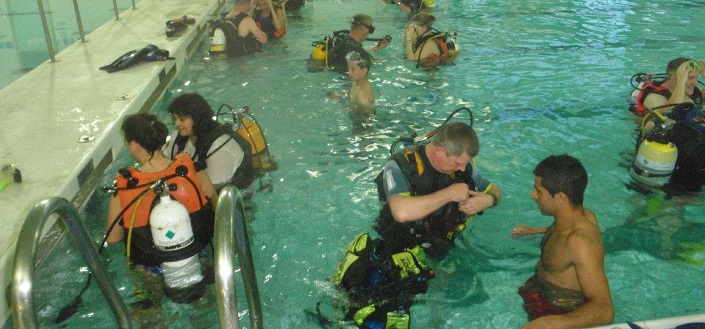 Wrexham Seals Sub Aqua Club have been based in Wrexham for 20 years. We have around 50 members including 3 fully qualified BSAC instructors. We meet every Thursday in Waterworld from 8pm for a mixture of training and practice drills. After getting out of the pool at 9-30 we often head to the pub for some decompression.
The club owns two inflatable rib diving boats which are registered for launch with the Prestatyn Sailing Club. We try to get out into Liverpool bay and off the coast of Anglesey and North Wales as much as possible within the year depending on tides and weather conditions. We are also lucky to have many inland diving sites within a couple of hours drive so if the sea is not possible there are plenty of other options.
It is important to note that, like all other BSAC clubs, we are not a diving school. We are a club of like-minded people who love to SCUBA dive. While you can join us just to learn to dive our purpose is more based around getting together and going diving rather than just teaching people to dive. What we can assure you is that if you do join, you will get the best out of your diving all year round and not just while you are on holiday! There is lots to see in the waters of the UK both around the coast and inland and by joining a BSAC club you will get far more opportunity to experience that than if you just do a diving course with a commercial diving school.
Having said that, if you already have a qualification with one of the other diving agencies, you are more than welcome to come and join us at BSAC and transfer your qualification over to our equivalent. This means that you get to keep your skill level but still benefit from all the things that club membership has to offer.